Drawing in the Moment Workshop August 25
August 25, 2022 @ 10:00 am

-

12:00 pm

$45.00
DRAWING IN THE MOMENT (August 25, 10:00am–12:00pm)  •  Laura Jaquays    $45

Retreat for a morning of creative wellness in the galleries and gardens. Ogunquit artist and educator Laura Jaquays will talk about mindfulness and creative practice and lead a guided meditation for drawing on the moment. Take time for creative self-care time and fill your well with wellness. Using all the senses, pause and be present with self and the art and nature at OMAA.  Class begins promptly at 10:00am.
Materials You'll Need To Bring:  Materials provided.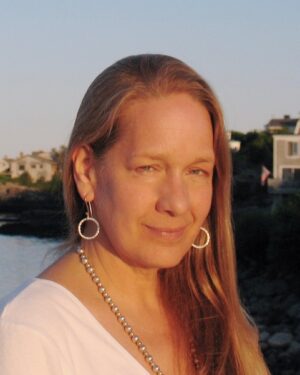 Laura Jaquays, an artist and educator who has taught creative wellness for nearly 30 years to support long-term illness mental health and resilience, hospice care, and K-12 education. She is the founder of ART HOPE, a nonprofit dedicated to creative wellness education. Inspired by her community work and personal exploration, she authored the book ART HOPE The Way to Creative Wellness. Laura's uplifting approach helps people tap their creative potential for health, well-being, and enjoyment.