OMAA continues its exploration of the union between arts and letters with programs by notable authors and artists. Programs are in person from 4pm-6pm.
---
August 28: Bob Keyes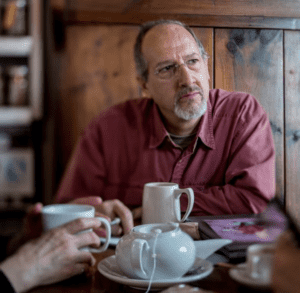 Bob Keyes will discuss his book "The Isolation Artist: Scandal, Deception, and the Last Days of Robert Indiana" (David R. Godine publisher, 2021).  
Keyes, editorial director at Colby College, is a Maine-based and nationally-recognized arts writer and storyteller with specialties in American visual arts and the contemporary culture of New England. Born and raised near Boston, he spent nearly 20 years writing about arts and culture for the Portland Press Herald and Maine Sunday Telegram before joining Colby in 2022. 
In September 2021, Boston-based Godine published "The Isolation Artist: Scandal, Deception, and the Last Days of Robert Indiana," which Keyes wrote based on 15 years of writing about Indiana and reporting on his suspicious death and a series of dramatic lawsuits alleging fraud and abuse. 
He has won numerous prizes, and his writing has been widely recognized for its contribution to the public discourse about the role of arts and culture in society. In 2017, he won the Rabkin Prize for Visual Arts Journalism, given to the top arts writers in the country and accompanied by a $50,000 prize. The Maine Writers & Publishers Alliance gave him its Distinguished Achievement Award in 2014, and he was part of the inaugural class of the NEA's Arts Journalism Institute in Theater and Musical Theater in 2004. 
He lives in Berwick, Maine, with his family. 
---
September 18: Kathleen Stone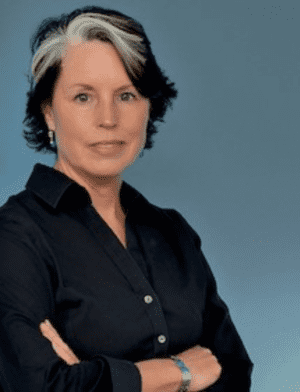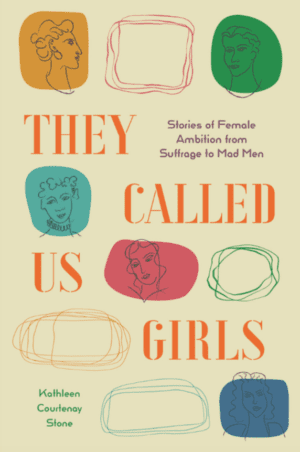 Kathleen Stone will discuss her book, "They Called Us Girls: Stories of Female Ambition from Suffrage to Mad Men" (Cynren Press, 2022) and the artist Dahlov Ipcar.  
Kathleen Stone is the author of "They Called Us Girls: Stories of Female Ambition from Suffrage to Mad Men," published by Cynren Press in 2022. The book is collection of biographical portraits of women who had professional careers in the mid-twentieth century, an era when women were expected to stay home. But these women defied conventional expectations and had careers in law, medicine, science, art and other fields. Based on personal interviews and historical research, Kathleen unlocks the secrets of their ambitions. 
Female ambition is a subject Kathleen knows well. As a lawyer, she litigated commercial and business cases, sometimes as the only woman in the courtroom. Before that, she studied art history in college and hoped to work as a museum curator. Her talk will include a discussion of the route one of the women in her book, Dahlov Ipcar, took to become an artist, along with a viewing of Ipcar's work in the museum's collection. 
---
October 16: Cig Harvey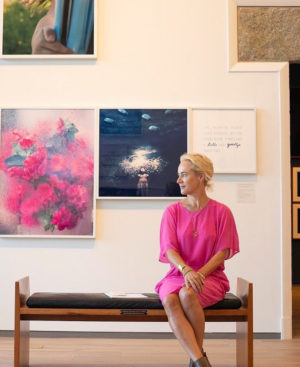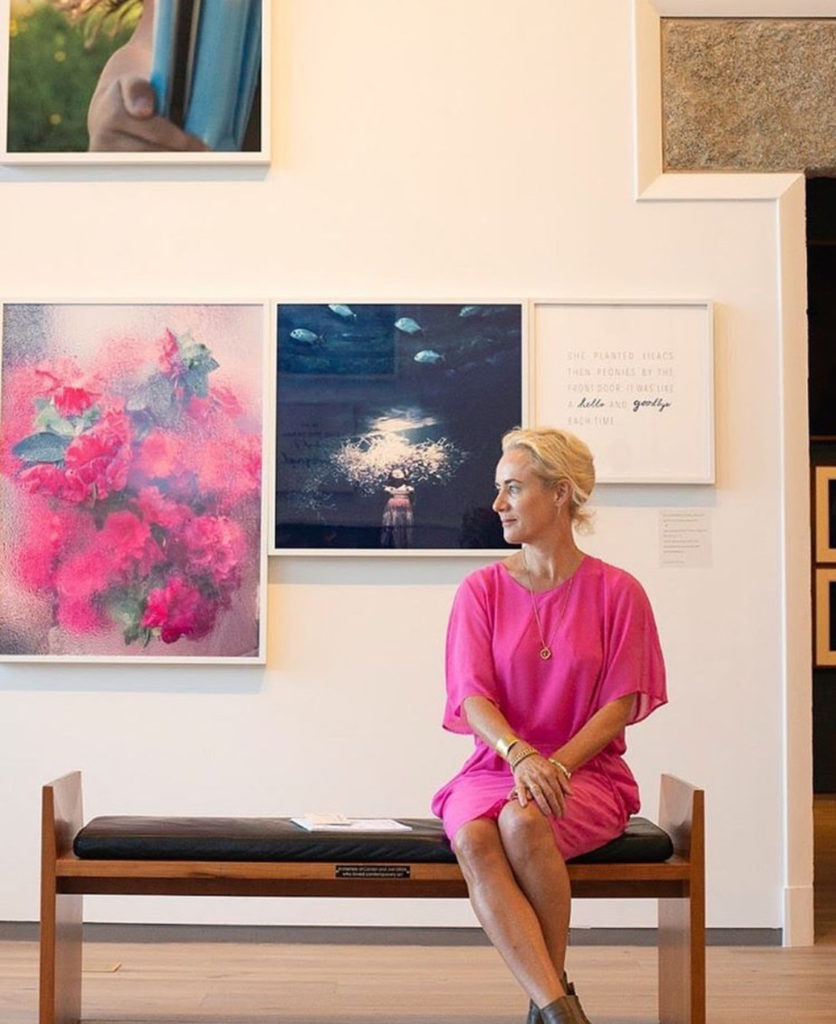 Cig Harvey will discuss her body of work including the new, limited-edition book Eat Flowers (Two Ponds Press, 2021).
Cig Harvey (b.1973) is a British-born artist and writer living in Maine and working in large-format color photography and poetry. Rich in implied narrative, saturated in color, and deeply rooted in the natural world, her work is devoted to the topic of what it is to feel. In 2019, the Ogunquit Museum of American Art presented the exhibition, "Eating Flowers: The Sensational Artwork of Cig Harvey."
Harvey has produced five books, including Blue Violet, published last year by Monacelli/Phaidon. Her photographs and books are in the permanent collections of The Metropolitan Museum of Art in New York; Museum of Fine Arts in Houston; the Farnsworth Art Museum in Rockland; and the International Museum of Photography and Film at the George Eastman House in Rochester. She is represented by galleries in Rockland, New York, Boston, Atlanta, Santa Barbara, and Zurich, and has exhibited at international art fairs, including Paris Photo, Art Miami, and AIPAD in New York, for the past fifteen years.
In 2021, Harvey was awarded the Maine in America Award from the Farnsworth Art Museum. Most recently, Eat Flowers won the Fine Press Book Associations Judge's Choice Award for Best Book in Show at the Manhattan Fine Press Book Fair in 2022.
Harvey is a member of the National Press Photographers Association (NPPA) and the Society of Professional Journalism (SPJ).
Reception begins at 4:00pm, and talk begins at 5:00pm.
---
See our 2021 Arts & Letters By The Sea speakers on our YouTube channel.