Giving to OMAA
There are many ways to donate and support OMAA. No matter where you are in your life, whether you have a grand plan for a legacy gift or you have the desire to support your favorite lecture series, we're here to listen and plan for that dream now, or in the future. Support from our members and donors is a critical source of funding that helps provide collections care, exhibitions, programming, and more. Consider gifts of retirement plan assets, life insurance, bank and investment incomes, to name a few.
Direct Donations:
Make a direct donation now to keep the doors open and the lights on. Make a gift to help preserve OMAA's rich artistic heritage and support the museum's exciting next chapter.
---
Legacy Giving:
Legacy gift donors join the Strater Legacy Society, which honors those who wish to support the museum with a lasting gift. The Strater Legacy Society offers you the opportunity to make a such a gift to the museum in your name, on behalf of your family, or trust. An endowment or legacy gift to OMAA supports the Museum's mission to showcase important American modern and contemporary art while forging compelling exhibitions and programs that enrich the American art experience. These gifts may also fund educational programs that focus on the region's historically important artistic heritage.
Legacy Gifts can be structured to fund specific interests and be applied to defined goals between the donor and the Museum; or they can be designed to advance the Director's ongoing mission. A Legacy Gift in the form of an outright unrestricted gift or an endowment can ensure the Museum's future by providing essential support in perpetuity.
To start a confidential conversation about how to best plan for larger legacy gifts and endowments, contact Ellie Sapat directly at esapat@nullOgunquitMuseum.org
Learn more about ways to give to Legacy Gifts here.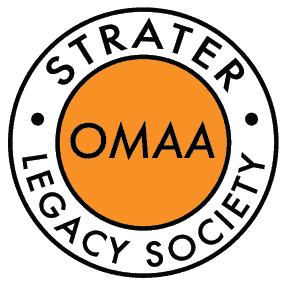 ---

Endowment Giving:
"Supporting the Ogunquit Museum of American Art through a Legacy Gift allows me to support the region's rich artistic heritage—and aids in providing a future for this seaside gem." — Ann Ramsay-Jenkins, Arts Philanthropist
An endowment gift will aid in securing the museum's future by providing essential funds to support the museum's longevity. Gifts to this fund are secured in the market, and not available for day-to-day operations of the museum with the exception of the interest accrued as determined by the Board of Directors. These legacy gifts build and sustain the museum's future and ensure the museum's mission to share important American contemporary and modern art and promote the region's rich artistic heritage for the next generation.
---

Art Donations:
Due to staff constraints, OMAA is limited in its ability to respond to offers of artworks to the collection. OMAA does not provide appraisals or authentication for any works of art, and does not accept unsolicited exhibition proposals.