OMAA Sculpture Park Gardens 
At OMAA, our seaside landscape—a three-acre sculpture park containing 18 small gardens—is a stunning complement to our collection of contemporary American art. We believe landscape and garden design are art forms, with a history that changes over time and a unique ability to establish a sense of place.  
Stroll through our sculpture park and take in our ocean views. Enjoy unexpected encounters with works by Bernard Langlais, Lyford Cabot, Dorothea Greenbaum, and Antoinette Schultz. Be inspired and visit often—our  gardens are an ever-changing landscape waiting to be explored.
---
New for 2021: Installations "In the Park" by Celeste Roberge
---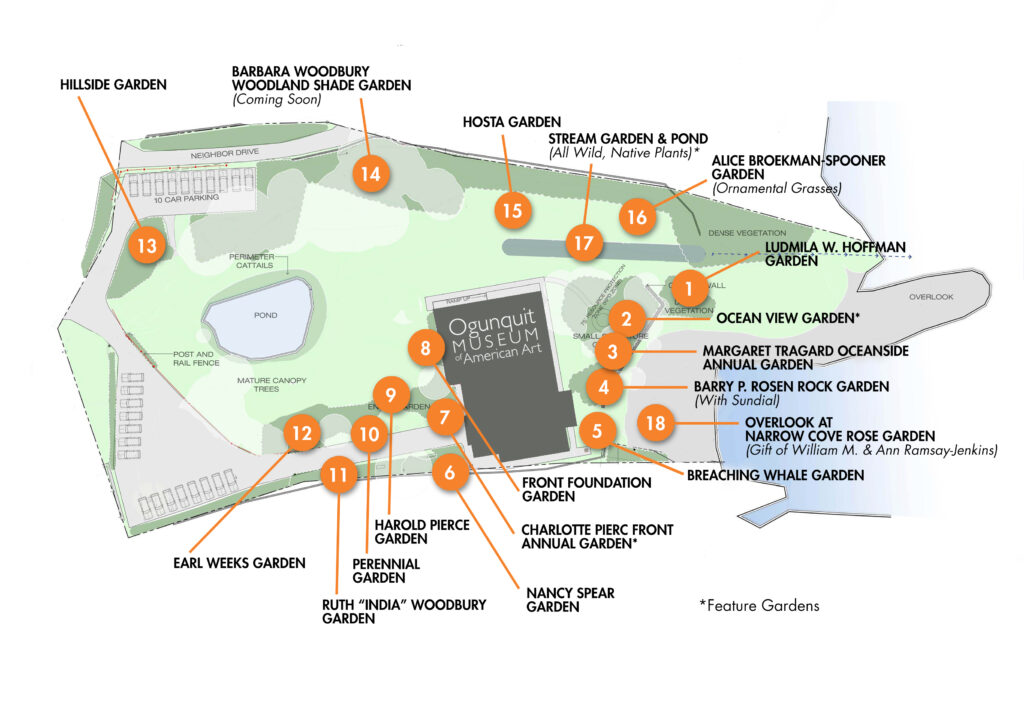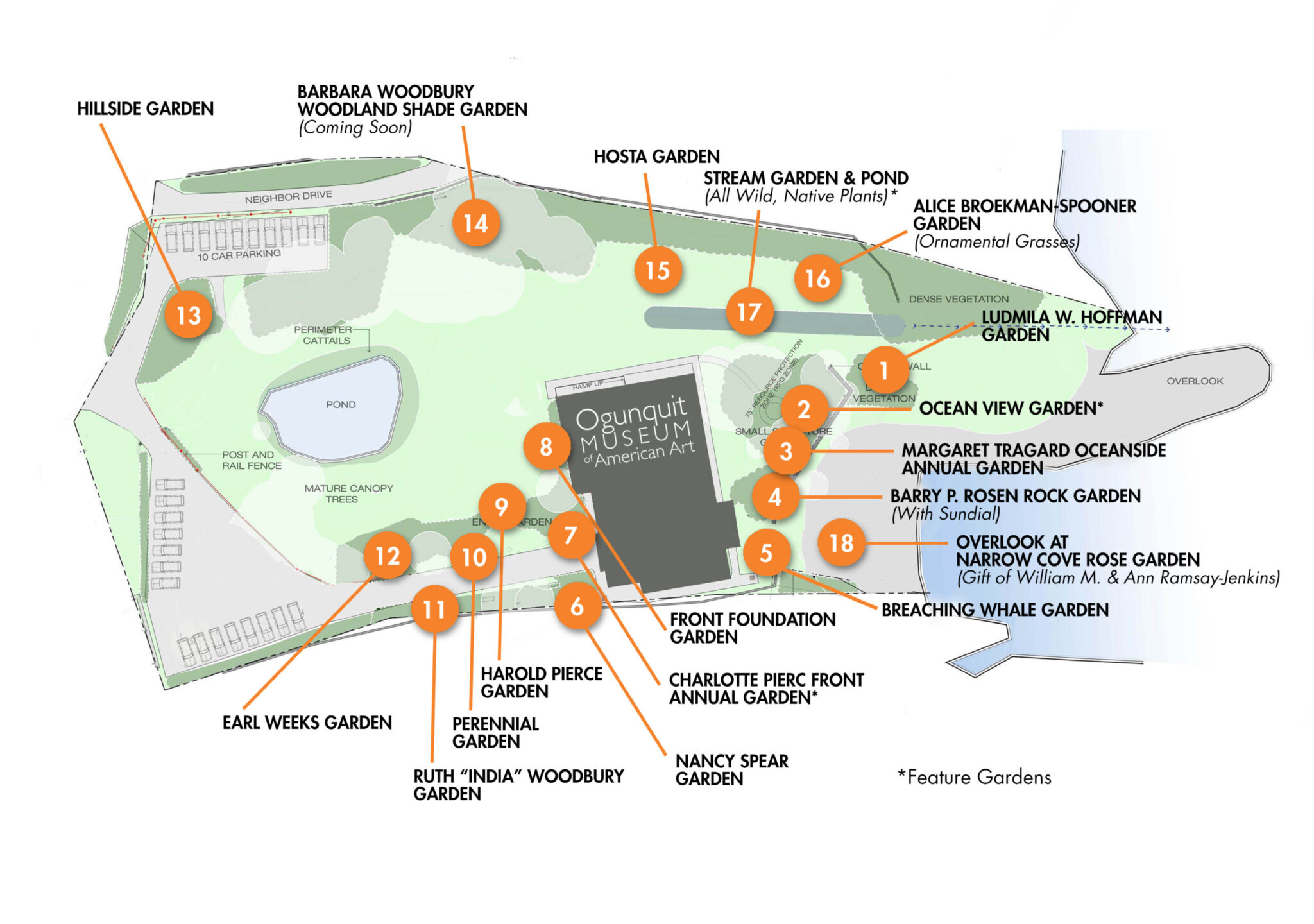 Ludmila W. Hoffman Garden

Ocean View Garden*

MargaretTragard Oceanside Annual Garden

Barry P. Rosen Rock Garden (w

ith 

s

un

d

ial)

 

Breaching Whale Garden

Nancy Spear Garden

Charlotte Pierce Front Annual Garden*

Front Foundation Garden

Harold Pierce Garden

Perennial Garden

Ruth "India" Woodbury Garden

Earl Weeks Garden

Hillside Garden

Barbara Woodbury Woodland Shade Garden (coming soon)

Hosta Garden

Alice Broekman-Spooner Garden (ornamental grasses)

Stream Garden and Pond (all wild, native plants)

*

Overlook at Narrow Cove Rose Garden (Gift of William M. and Ann Ramsay-Jenkins)
 *Feature gardens