April 14, 2020
by Ruth Greene-McNally
Before moving on to additional OMAA exhibitions for the 2020 season, let's take a look at Woodbury's early Boston studio and a progression of images of his studio in Perkins Cove, Ogunquit.
Pictured in the corner of Woodbury's "Early Boston Studio" is his student and soon-to-be wife Marcia Oakes a few years before their marriage. If you recall from an earlier post, Woodbury famously stated that since he could not successfully instruct his independently-minded student in painting, he decided to propose marriage." The couple went on to built successful, albeit independent, careers.
The series of photos, all taken by Woodbury, share his first glimpse of Ogunquit in 1888; the fish shack on the site where the studio was to be built; two images of the completed studio; and Hermann Murphy's "Portrait of Charles Woodbury" painted in 1906 in Ogunquit. The portrait is on view in OMAA's Minnie Ireland Gallery.
Woodbury said to his students, "Our studios are shops, and an exhibition is a show. This might be only another phase if the painters were not definitely a part of the times. We belong to reconstruction and that means that we build on the failures and successes of the past." Indeed we do and artists are, without doubt, a part of the times we live in.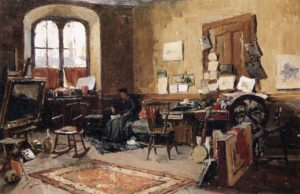 Charles Woodbury (1864-1940)
"Early Boston Studio"
1887
Oil on canvas
20 x 30 in.
Private Collection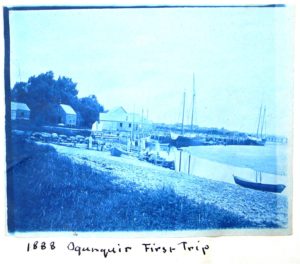 Courtesy of the Woodbury Family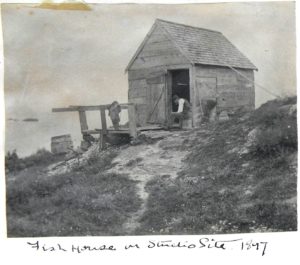 Fish House on Studio Site
1897
Courtesy of Peter Woodbury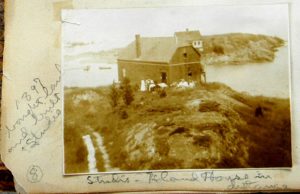 Woodbury Studio, Perkins Cove
1897
Courtesy of Peter Woodbury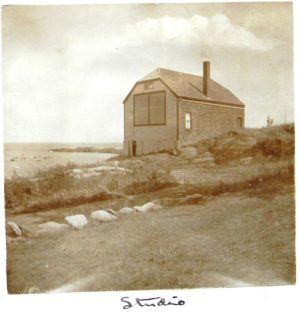 Courtesy of the Woodbury Family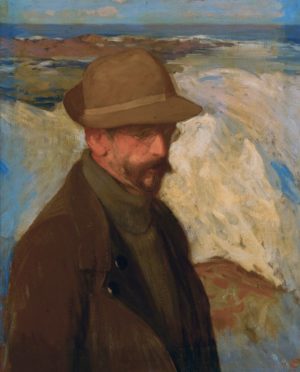 Hermann Murphy (1867-1945)
Portrait of Charles Woodbury
1906
Oil on canvas
34 x 29 x 2 in.
Courtesy of the Rowe Collection
The installation, Charles Woodbury: Open Studio, reimagines Woodbury's workspace as it appeared between the 1890s through the end of his life will be on view in the 2020 season. This exhibition is organized by the Ogunquit Museum of American Art  and Guest Curator Professor Libby  Bischof from the University of Southern Maine.
The exhibition is generously  supported by:
The Woodbury Family
Sparhawk Oceanfront Resort
Elizabeth Cutler and Joanna Manikas
The Maine Bicentennial Commission