OMAA continues its exploration of the union between arts and letters with programs by notable authors and artists.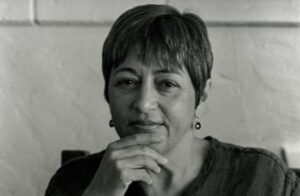 Toi Derricotte is a poet whose writings explore race and identity through autobiography as well as literary forebears, and her work is known for treating sexual topics with candor. A reviewer in Publishers Weekly characterized Derricotte as a writer who "blends personal history, invention and reportage."
Her books of poetry include The Empress of the Death House (1978), a collection that draws on her early experiences at her grandparents' funeral home in Detroit, Natural Birth (1983), Captivity (1989), Tender (1997), winner of the Paterson Poetry Prize, and The Undertaker's Daughter (2011). She has also published a collection of prose, The Black Notebooks (1997), which won the Annisfield-Wolf Book Award for Non-Fiction.
Photo by Linda Koolish