David Newman Memorial Fund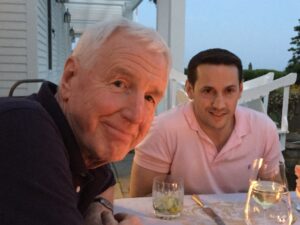 On June 4th, 2021, the world lost an inspiring teacher, scholar, and champion of the arts when David Newman passed away. A loving father, husband, brother and friend to so many in the York and Ogunquit areas and across the globe; David never compromised in his passion for all forms of the arts. Whether directing or attending memorable theater productions; introducing countless students and friends to the work of great authors, painters, and composers; or throwing himself into his historical novel about Renaissance Italy, The Secret Books of the Medici, David devoted his life to finding meaning in art and sharing it with those lucky enough to know him.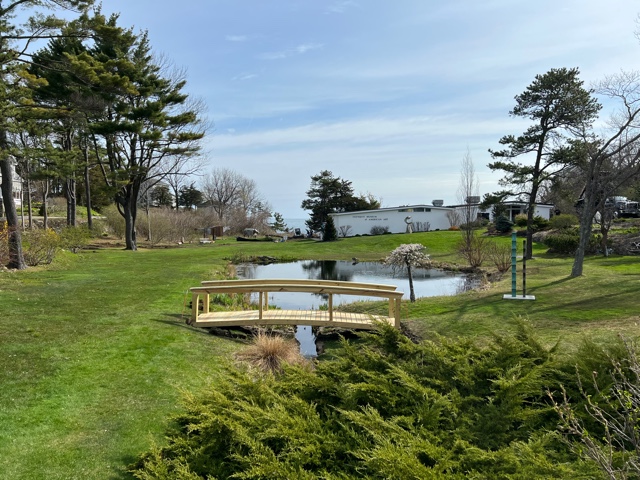 Recently David's widower, Matt McTighe, donated a custom-designed wooden bridge he built to the Ogunquit Museum of American Art in honor of David's memory. David loved attending exhibits and events at the museum, which is also where he and Matt performed a live version of their production of the Tony Award winning play, Red, which David also directed.
To support the maintenance of the bridge, continued improvements of the beautiful sculpture garden in which it now sits, and the museum's general fund, we are trying to raise $50,000 to ensure it can be enjoyed for generations to come.
A bronze plaque on the bridge serves as a permanent tribute to David's memory with a simple epitaph: "Dedicated to my husband, David Newman, loved beyond words, missed beyond measure".
Please donate here to help us reach our goal of raising $50,000 in David's honor.
.