Figure Drawing Workshop August 10
August 10, 2022 @ 5:30 pm

-

8:00 pm

$45.00
FIGURE DRAWING WORKSHOP (August 10, 5:30pm–8:00pm)  •  Heather Lewis    $45 per class 
From quick, warm-up, gestural drawings, to longer studies to gain a better understanding of the skeleton, weight-bearing points in the pose, foreshortening and more, while working from the model.  Classes begin promptly at 5:30pm.
Materials You'll Need To Bring:  18×24 Sketchbook or Newsprint pad, (conte crayon, wax crayon, or graphite pencil,) eraser, and sharpener 
Easels, drawing boards, and chairs provided by the museum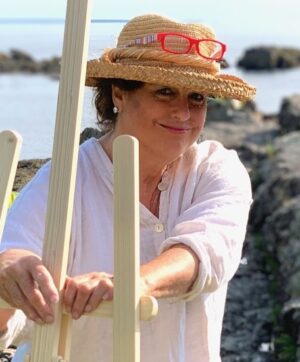 Heather Lewis, with a life-long immersion in the arts, is an accomplished visual artist, teacher, and creativity coach, who inspires learning through her engaging and interactive teaching style.